Mobile Sales Order Management For iPad
Field Sales Order Entry for iPad, Barcode Scanning & Content Management
ProSel is a fully customizable, mobile sales order management app for high velocity order management. The app is built native to the iOS platform for fast, reliable, available anytime and fully flexible features to work the way you do.  We have over 100 versions of this app in use and believe that software should bend to meet the way your business works – it is not one size fits all.
Order Enablement for iOS
The ProSel order enablement app is used by many of the largest and most demanding distributors throughout the world to write over $25 billion in orders every year. Since the application is built to be customized it is also used by many mid-tier and even smaller distributors as well. Business Teams at Apple have championed this app for years for it's complex core logic pricing algorithms, simple workflow, lightening fast functionality and laser focused design.
Industry Specific
This order enablement app for iPad features barcode and shelf tag scanning and printing; credit and returns automation; digital signature capture; local and global order guides; order by history; advanced filtering and view options; inventory-on-hand; pricing and commission logic, associated, proprietary and related items; multiple units-of-measure; margin management; order by image; fast progressive search; detailed AR drill down, history and export. All designed specifically for the wholesale distribution industry.
Built for Speed and Reliablity
With the ProSel order taking app your team can access the entire catalog even if they are not online. Since the application is built natively you will never lose an order even if your iPad powers down in the middle of an interaction. All open orders, even those under construction, are automatically stored to local memory and synced to the server. As all data resides local on the device, is sandboxed from the system and other apps, is instant on and the data is available quickly and will always work with full functionality without a connection to the internet.
Sales Content Management
The ProSel order taking app handles the distribution and digital management of all your sales related collateral. No more fat stacks and no more paper. Showcase all your promotional content (PDF files, slideshow, videos, interactive HTML, Office Documents) and present your products and services in beautiful high resolution. ProSel's content management system is intuitive, requires no training and handles private and public content.
Strong
The ProSel order taking app is robust. ProSel will handle a price book of over 500,000 SKUs; product images; item sales history; customer information, customer order history, customer A/R history including invoices; all collateral sales materials and promotion content and your customer-item specific pricing
Configurable
This order taking app is not "one-size-fits-all" and is fully configurable. You can decide what functions you want and how you want your data to appear and display throughout the app. You can custom brand the app's home screen with your logo. Internationalization and local languages are supported.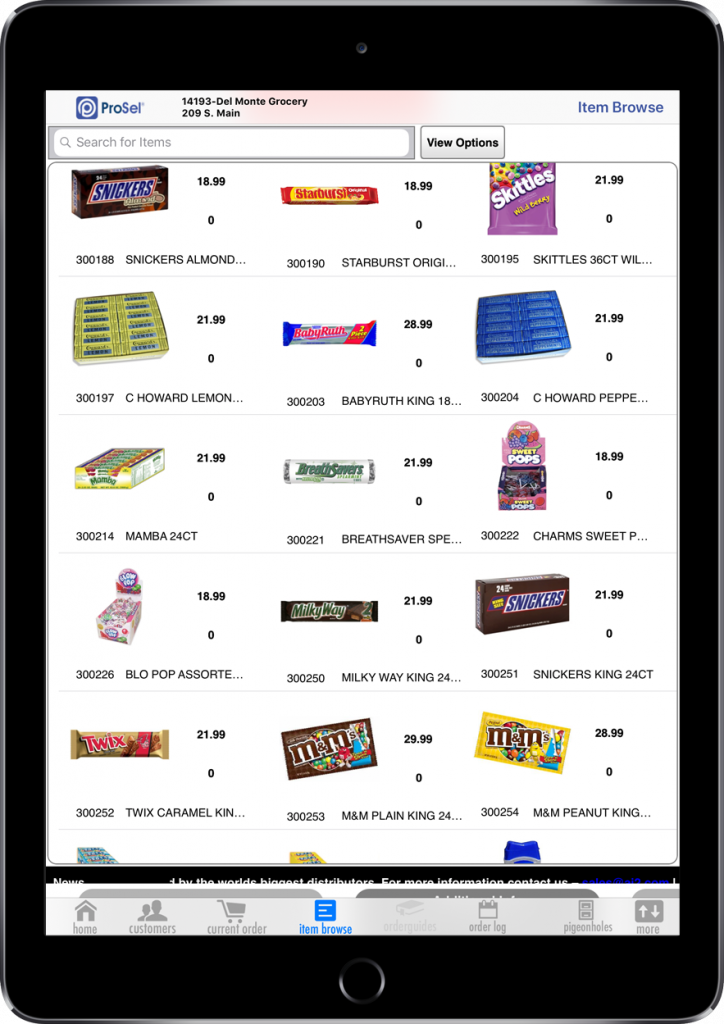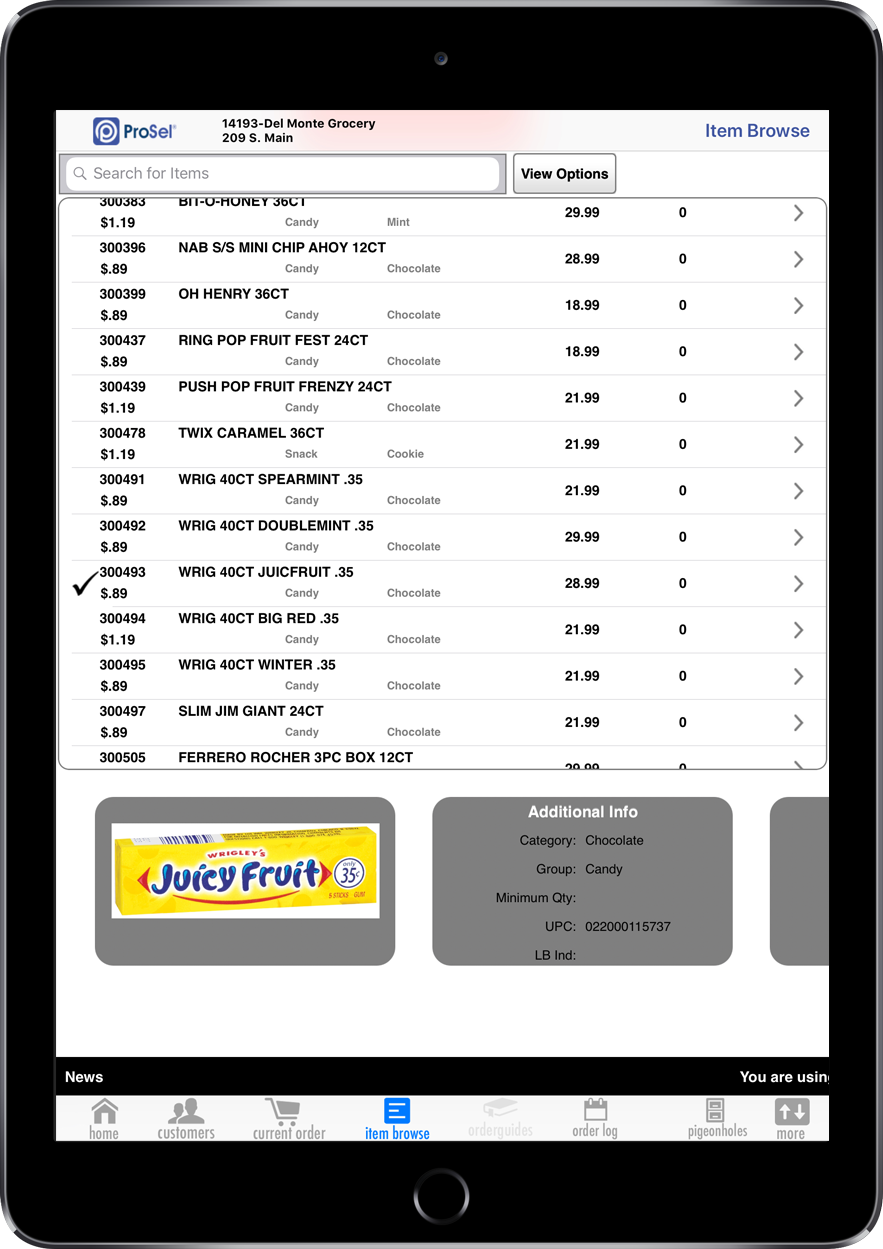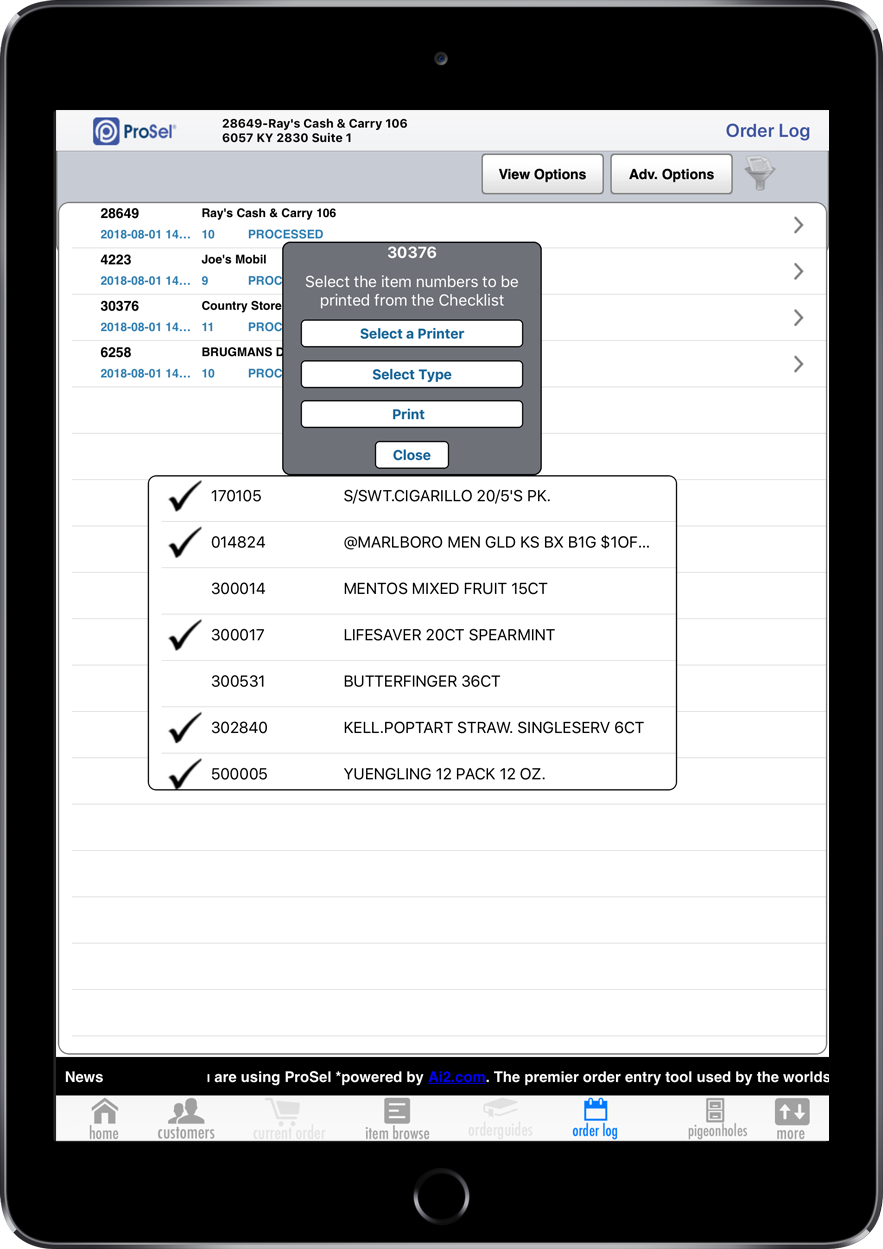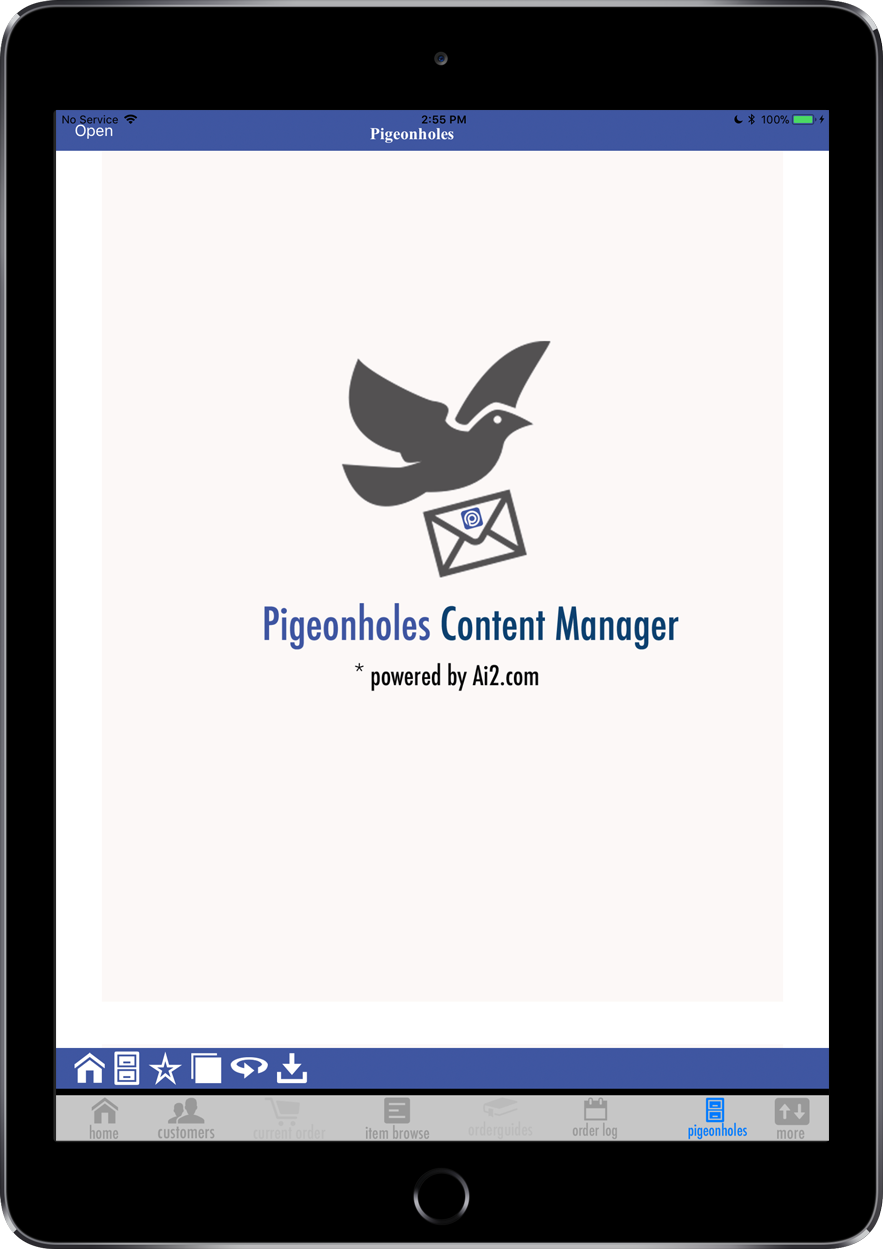 Built In Enterprise Content Management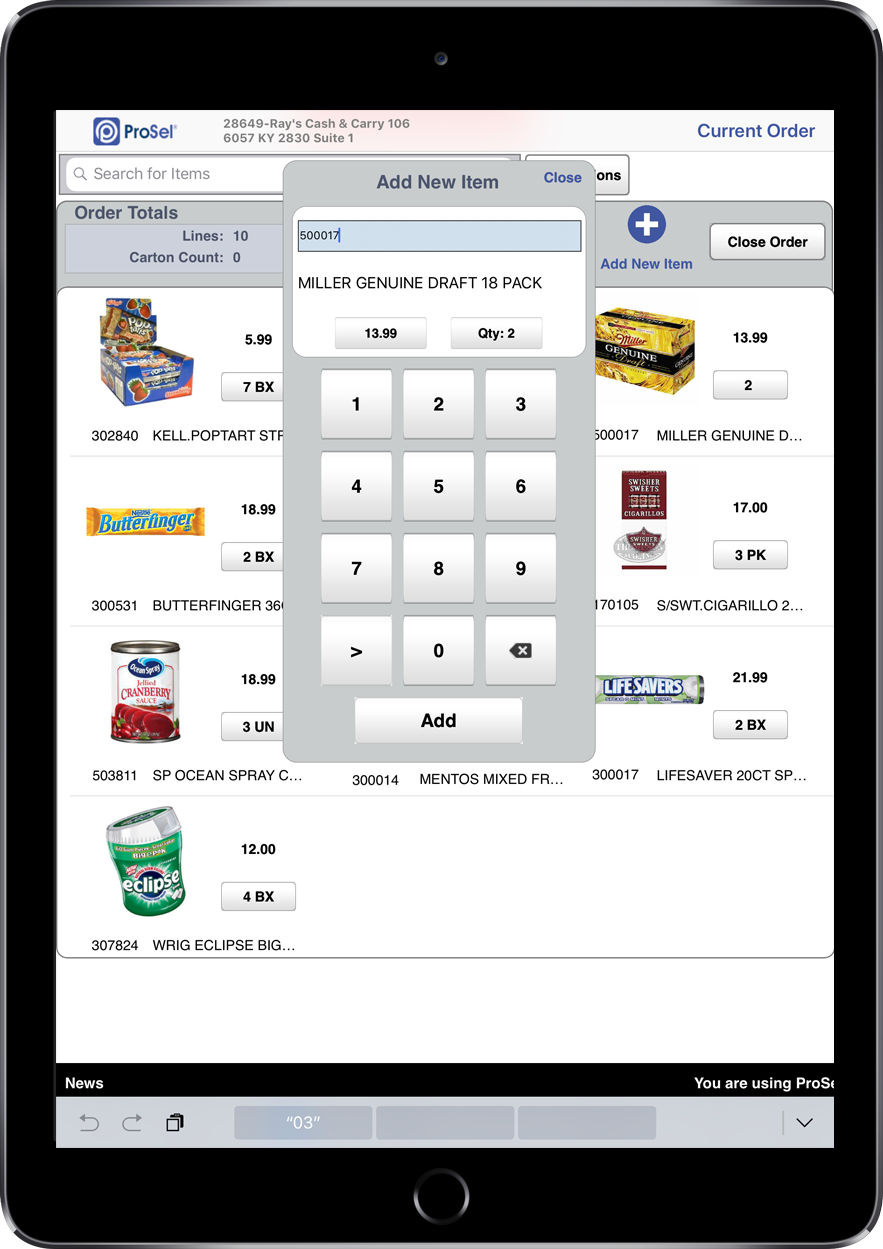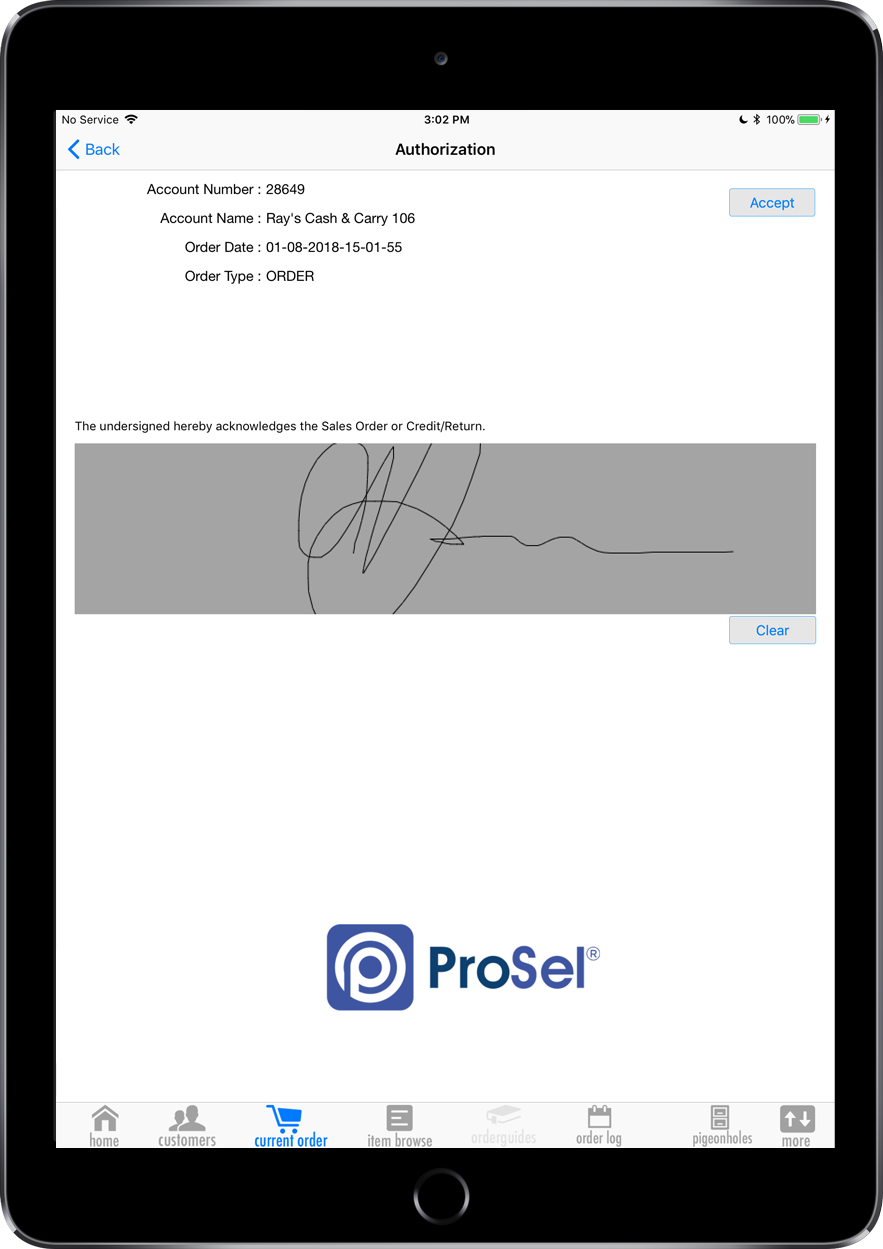 Over $100 Billion in Sales Orders Captured Annually