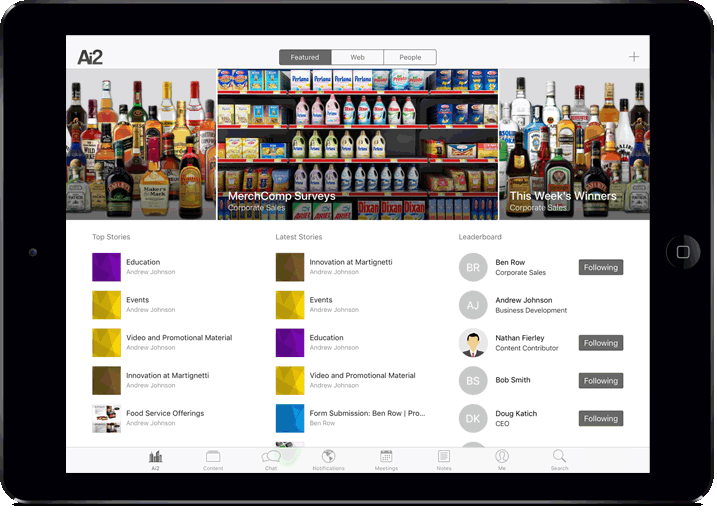 Sales Retail Execution
and Management Software
for Wholesale Distributors
From Content to Sales Execution PresentPro is the Next Generation of Sales Execution Applications.
Deliver and edit over 150 different kinds of content natively, from Microsoft Office to rich video media and PDFs. Additionally we've included a toolset of editing, annotation and presentation tools that allow the sales agent in the field to work on documentation right from within PresentPro and then share that promotional, sales and marketing collateral with the customer from the hub.
Set specific strategic goals and in-store tasks by segment or territory. Track the objective status and completion percentages with automatic verification of required tasks being performed in-store by your sales reps. Track the performance of the reps with real time performance and GPS stamped data. This data can be presented to suppliers and used to prove compliance on pricing and presentation product at retail.
PresentPro's user interface mirrors that of the most common social media applications for active in store data capture and insights and product audits. Then use notifications to draw attention to the latest and most relevant content and changes in the customer landscape.. The leaderboard functionality that promotes competition between users, and social tools that allow them to quickly share information, video/audio chat, and like/bookmark/rate materials for future use and iteration.
In-Store Audits
and Gamification
Capture data directly from your customers to make real time decisions on how to move your most important relationships forward quickly. Perform dynamic survey's utilizing photo capture, planogram compliance, competitor audits and pricing audits.
Enabling the Perfect Store
Sales Retail Execution Excellence