A New Sales Rep Order Entry System for a New Era in Sales
Ai2 has been at the forefront of the sales rep order entry technology boom in the distribution and manufacturing industry. With the adoption and utilization of eCommerce, mobile sales applications, mobile order entry, barcode scanning apps, new ideas in sales software, manufacturer software, sales activing analytics, rep software, manufacturers rep software and sales force automation software for tracking commissions, to accept and relay orders, manage contacts and product catalogs with data collection using and other B2B technologies retailers are beginning to expect much more from their distributors then in years past.
Many sales reps in wholesale distribution are writing orders using paper orders, online forms and other order entry systems like fillable PDFs and Excel Spreadsheets. Reliance on these manual, non-automated sales rep order entry processes are becoming increasingly problematic in today's digital, on-demand environment.
Ai2 Sales Rep Order Entry Products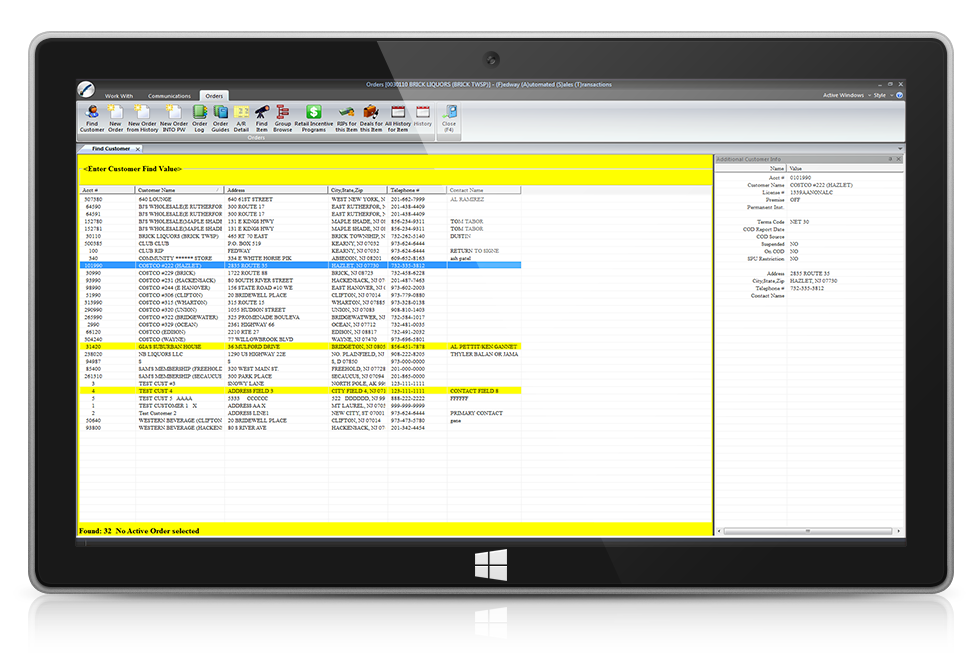 POET - Windows-based B2B eCommerce solution that allows sales reps to place orders and fulfill product
Ai2 makes it easy to modernize the Sales Rep Order Entry Process
These traditional and legacy sales rep order entry systems invariably run the risk of human-error. The soft costs of manual order entry methods are enormous when sales reps are in the field or at a trade show, handwriting orders on a form. It's hard to calculate the opportunity costs but distributors and manufactures that don't update their sales rep order entry systems will find that they have sat on their hands to long and will no longer be viability.  These shortcomings prevent sales reps from providing superior customer service, which is a key differentiator for B2B companies.
Ai2 is ready to help modernize manufacturers and distributors with-in a month.  The suite of Ai2 sales rep order entry systems for this new era of wholesale sales is easy to interface into any back office system.
Sales Rep Order Entry Interface
Ai2 has been delivering custom sales-enablement software platforms that connect directly into backend enterprise resource platforms for a long time. We have plugged our systems seamlessly into Oracle, SAP, InFor, Microsoft Dynamics, NCR, Award, Retalix, IFS, NetSuite, Aspen, Epicor, High Jump, Sage, Ross, NECS, CDR, NDS, SysPro Quick Books, Turning Point — just to name  a few.

Mobile sales rep order entry and mobile order writing software empowers sales reps in the field to enter orders on smartphones and tablets, eliminating the need for manual order entry and re-entry.
An ideal order entry system for today's sales rep can not only enable sales reps to write orders faster, but also have those orders synced directly with back office systems once they're written. The syncing of information is not just an outbound action. Data from the back office––like product or pricing updates, new customer details, and inventory levels can by synced to sales reps' mobile devices in the field. Sales rep order entry and mobile order writing software ensure sales reps have all the relevant information they need to go into a sales meeting.
Ai2 core-logic dictates that you can update any data field any time to every device.  Our net changes technology allows for up-to-the-minute information to be pushed out to sales reps via their sales rep order entry system at all times.
These new order entry systems transcend traditional order writing methods through digital product catalogs that beautifully display products in high res images. Without a modern order entry system, sales reps usually have to rely on dull paper catalogs and a suitcase filled with samples to showcase their products. Now, sales reps in wholesale distribution can present their products as effectively as the retailers themselves. Leading order entry systems help deliver a branded experience that is consistent with other marketing channels, and custom branding features can allow sales reps to show off their brand's logos and colors.
The adoption of mobile order writing software tells customers and competition alike that your brand is relevant and modern. Sales reps using new mobile sales order entry systems can take orders faster and more efficiently, while also reducing order processing costs. For manufacturers and distributors looking to maximize business on the road or at a trade show, new order entry systems can completely revolutionize the way they sell to customers.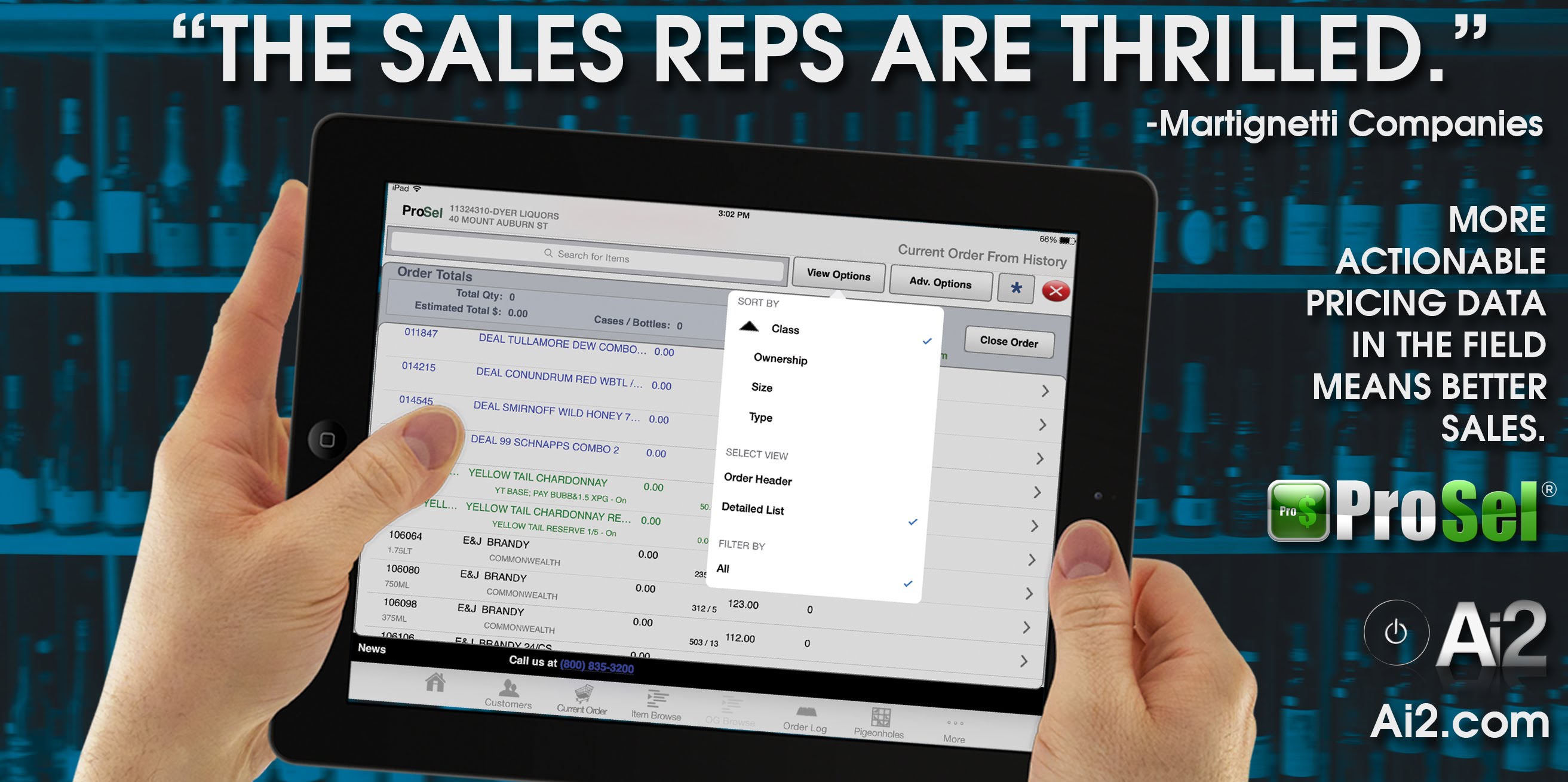 The Ai2 Sales Rep Order Entry Platform