Sales enablement software options are multiplying.
Of course, it's all the Best Sales Enablement Software Ever!
This is tough on sales leaders for two reasons. First, "sales enablement" is a fuzzy concept that can change depending on who you talk to. For our purposes, it's the alignment of marketing and sales around a common set of priorities to help team with retail sales execution and choosing a partner that understands the way that your industry works. This alignment helps the first produce, and the latter use, the best possible sales content.  Ai2 has been in the business of enabling sales relationships for wholesale distributors over 30 years and we've made partners that allow for a complete modernization effort and road map and we have developed a focused sales enablement tool called PresentPro – Sales Retail Execution and Management Software for Wholesale Distributors.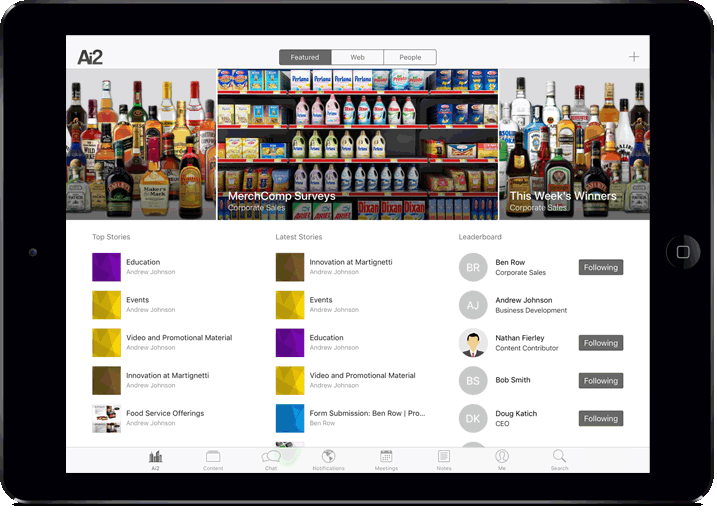 Second, many sales enablement offerings haven't been truly road-tested. So how do you choose the best sales enablement software that helps sales and marketing work together? That, you know, enables sales?
3 Questions to Ask for the Best Sales Enablement Software
The goal is to select software that achieves said alignment and helps your team with retail sales execution. This tool should also help you analyze tactics and help them move toward best solutions. At Business 2 Community, marketing professional Jeff Day shares three questions to ask of every sales enablement tool.
Want to increase your sales right now?
Can your sales team access the content that marketing creates?
The software should let your sales team find the content they need in the
content management system
for each selling opportunity they face. Say marketing has created a series of infographics. They should live in software that nimbly helps your sales team find the right piece for the prospect at hand.
Does the software work for clients, too? You don't want to have to create a separate content management system for clients to consume your sales content. That's a waste of time and resources. Instead, your prospects needs to access content through your sales enablement software. This is in addition to handling internal communications. As Day writes, the platform should be "efficient, inviting, and even elegant."

Does the software deliver data that you can use? Your content management system should be able to measure how well your content strategy works—and how well your team can execute it. Sales enablement software should also measure individual clients' use of the content.
Thanks to Tenfold for sharing their thoughts.  See the the original article here:
"How to Choose the Best Sales Enablement Software"