The Process of Order Fulfillment
Order fulfillment is the process of receiving an order until the order lands in a customers' hands. For many wholesale distribution companies and other companies that take orders from customer mobile ordering applications the tendency is to over complicate the order entry methods because they don't take the time to work closely with their B2b eCommerce customers to understand that quick order entry is what they are looking for. A typical order fulfillment process might look like this:
Customer has a need and wants to place an order from their trusted vendor
Order is placed by the customer either in person, on the phone, via email or using a sales order entry app
In some cases the order fulfillment process includes must be re-keyed into a back office system (like an ERP or accounting platform)
The customer is notified that the order has been received.
Order is sent to the warehouse. A paper order might be taken to the warehouse as part of a batch, or it is sent directly from an invoicing or sales order management app
Order is picked: a worker goes into the warehouse, finds the items in the order, and picks them off the shelf.
Order is packed to prepare for shipping.
Order is shipped and customer is notified that the order is on its way.
Order is delivered
Typically, the part that a distributor has perfected is after the order has been received. But many wholesale distribution companies are beginning to attempt to perfect the order entry part of the equation. The first place most B2b eCommerce companies look is amazon fulfillment services as a gold standard of order entry apps. The app is great for customers that are shopping and don't know what they need or want to window shop until they know exactly what they want. However, in a typical B2b sales order entry process there isn't a lot of window shopping and the customer knows what they need and they need to order it quickly and without hassle.
Help me build an order entry app that is built for what my customers want –
Take the Upper Hand In B2b Fulfillment
Distributors can take the upper hand over typical B2c order fulfillment companies by taking the time to understand what their customers want during the order entry process. It's important that they walk a fine line of giving just enough information to make sure the customer knows what they are ordering but not to much information to slow down the order entry process.
Consider the two images below.
First look at Amazon's application. It's loaded with product images, reviews, alternative selections, sharing capabilities, saving and buying tied to a credit card, stock info etc…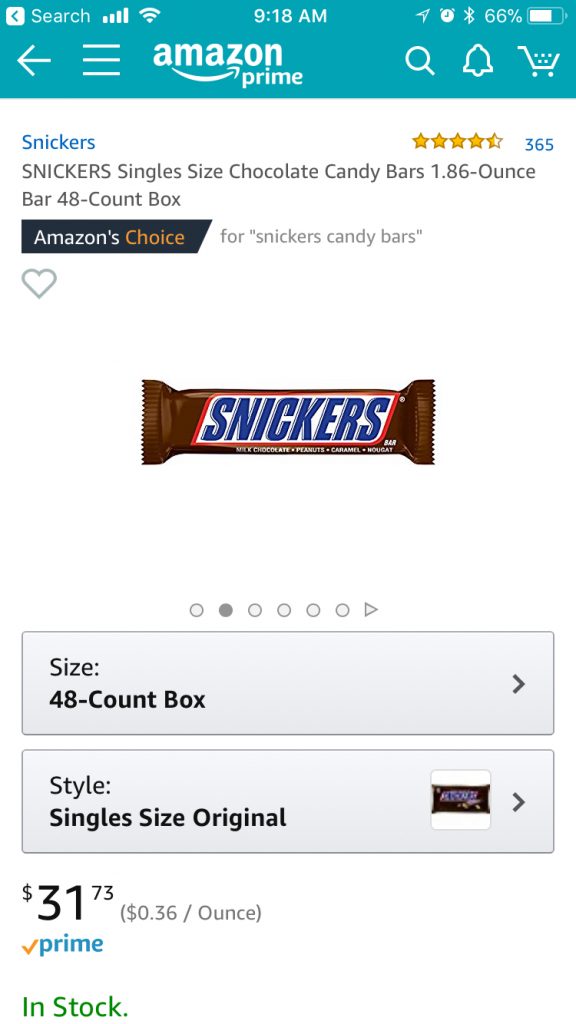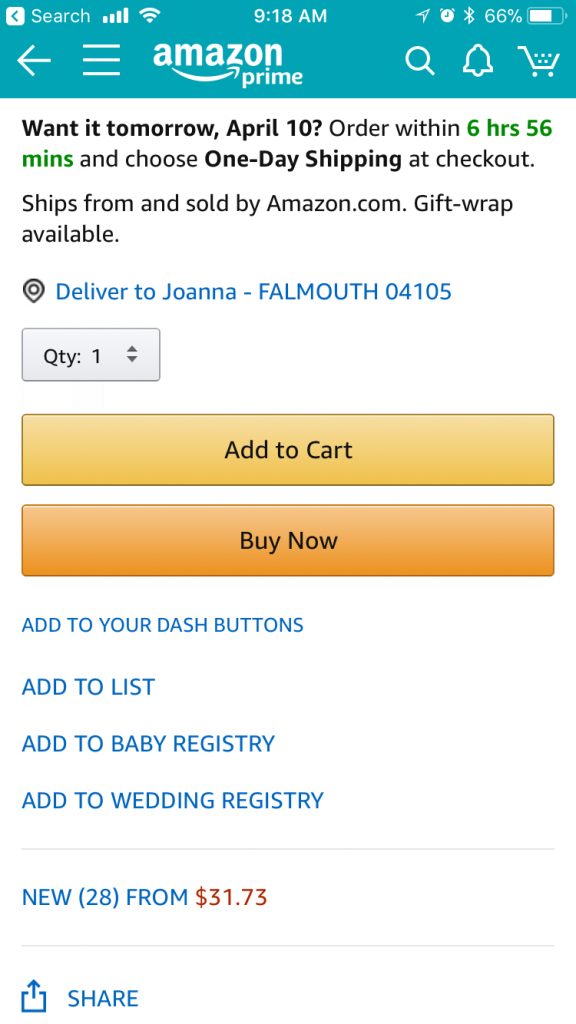 Now look at the image from Ai2's Ordershark. It's simple because the point of the application is to take orders, fast. Customers that make buying their business want fast and easy order entry so that they can get back to running their business. Multiple images, useless reviews of products they know they need and sharing options only serve to slow down and confuse the point of the application.

Order Entry in Three Clicks or Less
When it comes to a speeding up order fulfillment, build your order fulfillment process to include less steps and less options. For an order entry app built for wholesale distributors three clicks or less to place an order is the adage that should guide your processes. Build your quick order entry process to be easy and give only the information that is needed to take an order from the lowest common denominator technology user. This will insure that the app and processes are not only adopted but utilized quickly and often.