Enterprise Resource Planning (ERP) systems are the go to business solutions to automate orders via ERP ordering systems and grow business in months not years. As ERP systems are more prolific, accessible and affordable, manufacturers and companies that provide Consumer Packaged Goods (CPG) are experiencing a new level of automation and the ability to compete for business on a global scale.  The ability to provide omni-channel ERP ordering systems for reps and customers is critical and can't be delayed for long implementation timelines typical of ERP integrations.  Ai2 solutions can be deployed quickly, at a low cost and will derive real ROI immediately.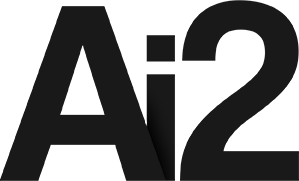 Automated Ordering Systems
Many Ai2 customers who have deployed Ai2's order systems have struggled with the deployment timing. Many of our customers are building out a new ERP solution and bring in Ai2's solutions to provide a mobile-responsive front end. Undoubtedly, the value of our development is that our systems tie seamlessly into backends. Thus, many customers are hesitant to integrate our solutions until the ERP is fully-deployed. The cost of 2 integrations (the legacy system and the new ERP) causes them pause. While we certainly acknowledge this challenge, we think there are merits to leaning in to our solution earlier than later.
You do not have to wait to derive the business benefit achieved by the ordering systems baked into the ERP.   ROI can be achieved presently and then migrated to the new ERP environment when you are ready.    Factoring in the decision time as to what new ERP to select and also adding in the long amount of time the actual new ERP integration typically takes could delay achieving the benefits from our software for a significant period of time.  In fact, in some cases we have see our customers determine that our solution actually extend the useful life of their legacy back office systems.
Our solutions will port/migrate without too much extra effort or resources to the new ERP.   Much will be in place already from the legacy Ai2 integration.   This is because our system runs independently and in front of the ERP system.  The Ai2 server environment and the client side do not change; we will have to convert the order export formats to conform to the formats required by the new ERP, but this work is on us and there would be little or no charge for it.   Furthermore, having our system in place often gives you leverage in negotiating with the potential ERP vendor in re subtracting costs for backed-in extensions that are not needed, or in requiring the ERP vendor to deliver data feeds in a certain, required standard format.
Every new technology solution requires a lot of change management and a fair bit of guidance, training, and handholding before, during, and after the deployment. Unfortunately, even the best technology can fail if it is not rolled-out effectively. The Ai2 solutions are end-user mobile interfaces. Thus, if you get the sales teams trained on their mobile interfaces BEFORE the deployment, you will have one of the larger change management tasks taken care of before the deployment even happens. The biggest hurdle in new technology adoption is the user-interface. If you use an Ai2 solution as this interface, you've already climbed your change management Everest. Your team is already going to have enough change management to deal with after the deployment, why not make sure your sales team is already familiar with their interface and that the new revenue coming in does not waver?
Contact Us To Talk About the Benefits of Automating with ERP Ordering Systems Now