Ai2 Helps Modernize FoodService and FoodService Equipment and Supplies Distributors with Sales Order Management Apps
The road is littered with the carcasses of distributors that have either ignored or reacted too late to Amazon's entry into their marketplace.    Amazon is already one of the nation's largest B2B distributors and Amazon B2B distribution business is growing at the astonishing rate of 20% per month!   In a few years, Amazon, which is currently the world's largest e-retailer, will likely also be the nation's largest B2B distribution network.
Our Partners Are Ready To Compete
We have drop-in interfaces to Oracle, SAP, InFor,
Microsoft Dynamics, NCR, Award, Retalix, IFS, NetSuite,
Aspen, Epicor, High Jump, Sage, Ross, NECS, CDR, NDS,
SysPro Quick Books, Turning Point - just to name a few. Our solutions are back office will integrate with everything.
Focused on specialty food manufacturing and differentiated food distribution
We understand how foodservice and foodservice equipment distributors work. Ours Solutions have been developed not behind ad desk, but based on our real "feet on the street" experience, and the best practice know-how we have learned across verticals.
If your business does not yet have a credible plan to survive and thrive there may be less time than you think.   Amazon disrupts at fist slowly than all at once. Prepare for Change.  Let us help you navigate this inflection point. 
Consider this:  Amazon understands the nuisances of the foodservice industry; its complex pricing practices; its need to be serviced via a high touch field sales force; the need to extend credit facilities to its customers. Consider this:  Amazon is already building direct relationship with many of your suppliers.   Amazon can beautifully showcase supplier products with proven analytics.
Tap The iPad To See ProSel Video
Our order management and catalog presentation software, ProSel is used by many of the largest and most demanding foodservice suppliers and distributors throughout the world to write over $25 billion in orders every year. The application includes enterprise content management to deliver sales material from right within the sales order management platform. Having all your company data in one application allows for reps to make the most of time when engaged with a customer.
Smartphone Order Taking App
Mobile sales entry for your customers or reps right on their personal device. Customers will never look at the ordering process the same because it is an on going process that includes catalog discovery and is proven to increase wallet share in each account. Customized banners also allow for you to showcase product based on customer buying habits and other demographic information.
Tap the SmartPhone To See OrderShark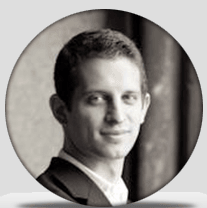 Michael Berro
VP of Corporate Development
Harold Levinson Associates, Inc.
"Our sales reps can't live without ProSel! They are now writing bigger and better orders in one-half the time. They are calling on many more customers each day and growing their commissions. Everything they need is right in the app – barcode scanning and printing, order guides, program compliance, missing best sellers, pre-books, product images, return's automation, real time data, artificial intelligence sales enablement and even all of their sales materials and collaterals. Over 500 of our customer-retailers also use ProSel to place their own orders directly and they love it. ProSel is one of the primary reasons HLA has grown its revenues year-over-year to annual sales now approaching $2 Billion. I would recommend ProSel and Ai2 to every wholesale distributor."
Sandy Harris
MIS Manager, City Wholesale Grocery
"We pride ourselves on the customer service we deliver. ProSel running empowers our salespeople to serve our customers even better. Our salespeople love the application. It is making them more productive while eliminating the need for them to lug laptops and stacks of paper with them everywhere they go. From an IT perspective, our sales reps require virtually no tech support. ProSel just works."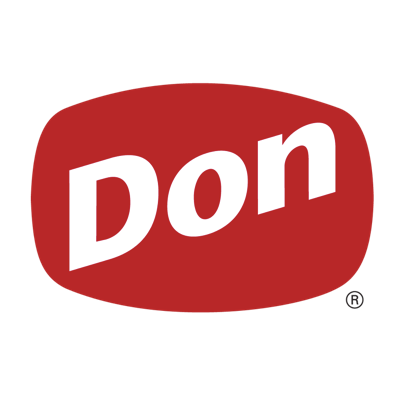 Rod Collins
Dir. IT Sales support at Edward Don & Company
POET is that little puppy that shows up to work every day, 24/7. The database is great, it's improved our business and I'd recommend it to anyone.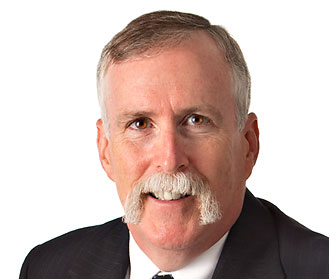 Jack Jurkowski
Chief Information Officer, EBP Supply Solutions
The benefits of rolling out were apparent immediately: more information available to our salespeople, more accurate pricing and the ability to build sales orders and quotes quickly.
Sales Order Enablement for Windows, Tablets and Notebooks
POET is an enterprise level sales order enablement application for Windows that gives you a complete overview of your ordering process and ordering archives. It's built for speed and reliability and works great on the the latest Microsoft technology.
Tap the Surface Pro To See POET
Tap on the iPad To See DeliverPro
Proof of Delivery for iPad
Powerful and Streamlined Proof of Delivery for the Wholesale Distribution Business.
Your inventory and delivery system is the life blood of your company. By utilizing DeliverPro to modernize your proof of delivery system you'll save countless hours of accounting for product with paper records or antiquated systems and provide a top of the line delivery experience to your customers.
Enterprise Content Management for iPad
Sync and Manage All Your Content with Ease
Keep your entire staff on the same page by managing and syncing files, images, videos, brochures and reports across all your iPads.
Tap on the iPad to see bSource
Advanced Sales Force Enablement
Allows for all major document formats to be viewed and edited in their native formats, including PDF, .doc(x), xls(x), ppt(x), etc. The app tracks usage —who was on it, how long, where and when — so that your team can have analytics regarding which documents are getting shown to customers. Robust survey function allows for all manner of data collection to be centralized and sent to individual users or groups of users so that multiple tools aren't needed. All of the submissions are GPS and time stamped for data integrity. Socialization — Reps can communicate with each other within PresentPro so that they can share best practices useful documents and trends that they are seeing. All of that communication is logged for your reference.
Tap on the iPad to see PresentPro