ideaShare Ordering System Training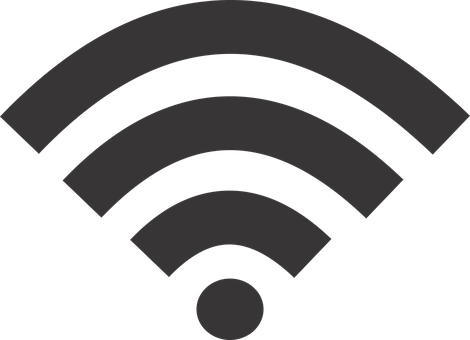 Please take a moment to connect your phone to the ideaShare Wi-Fi network:
Network ID: ideaShare2019
Password: idea19
Meet the ideaShare Ordering App
Features of the App
Barcode scanning built right into the app
Browse your company's individual catalog of items
All item information is available right on the app (pricing, shipping information, components, images…)
Orders flow from the app to the online system in minutes, wirelessly
Orders remain visible on your phone even after being submitted
You can have multiple orders open at the same time
Copy orders to additional accounts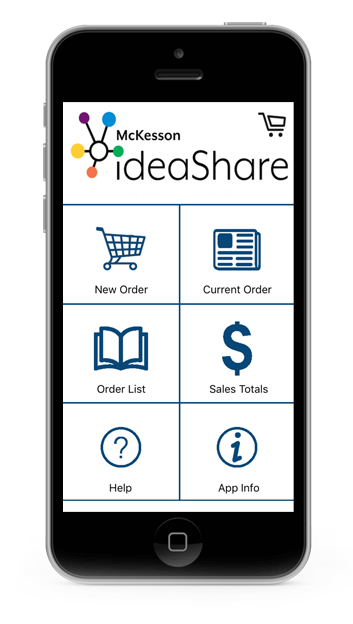 Sounds Good! You Want It. Now What?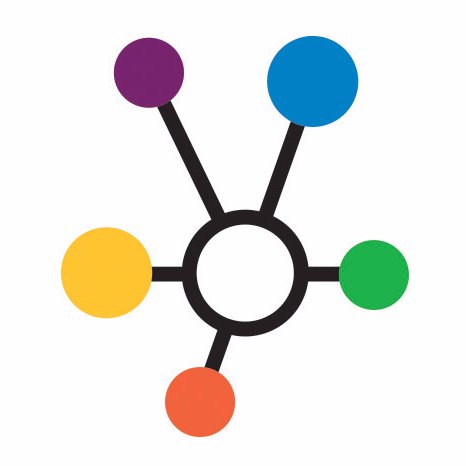 Choose whether you'd like to use your own phone (or tablet), or rent an iPad Air w/ Wi-Fi from McKesson for the duration of the show for $195. *(Orders submitted after June 12 will be subject to a 15% fee increase.) We'll go over the considerations for choosing, in a moment.
Install and activate your personalized app (we'll do this further down the page)
Learn to use the app – We'll provide a walkthrough here and your handout also provides an overview as well.
We're here to help. Come see us at the McKesson Teamwork Service Desk at the front-right corner of the exhibit hall if you have any questions.
•Use your iPhone, iPad, or Android phone or tablet, or
•Rent an iPad Air w/ Wi-Fi from McKesson for the duration of the show
The ideashare app was designed to run on your personal device. It doesn't take up much room (maximum 40mb) and runs on all modern devices.
For Android phones and tablets. The application has been tested and is supported on Android 7.0 and above with a minimum screen size at least 800×480 pixels.
Ordering Overview: Home Screen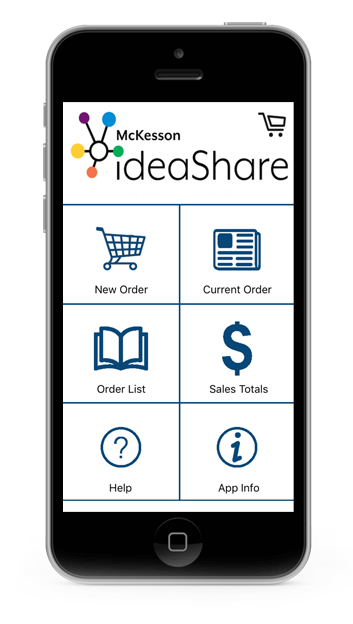 This app is designed to be extremely simplified so that ordering is easy and you can spend time talking about your products and creating relationships. The Home Screen of the app presents you with six options:
New Order – Initiate a new customer order
Current Order – View the current (open) order in process
Order List – View all your orders (open and submitted) during the show
Sales Totals – See your current total sales taken on this device
Help – View the help site
App Info – See current App version
Ordering Overview: Start a New Order
Find customers by:
Tapping the scan button at top right and scan the customer's badge* (account number barcode on back)
Type in an account # or (part of) account name
Either way, once you see the account you want to order for, just tap it
* Scanning a badge's main barcode links to the stores customers listed in their registration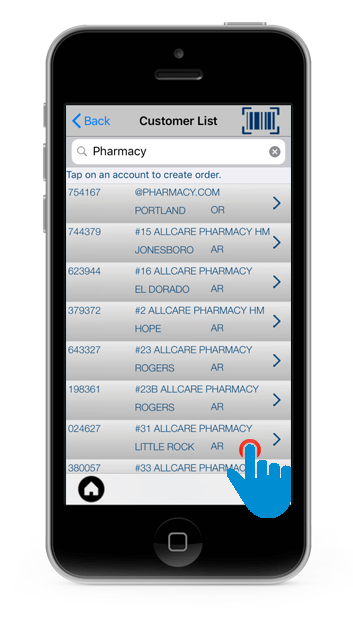 Ordering Overview: Add Items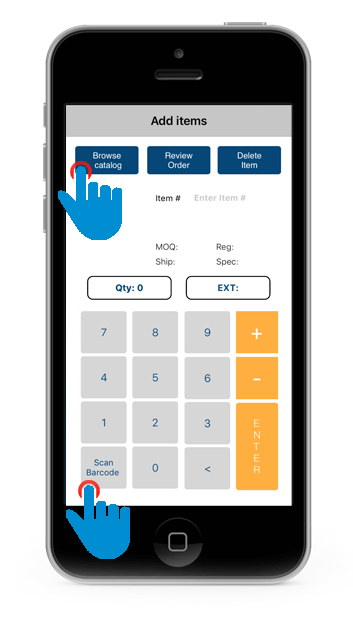 Three options to enter items:
Scan by tapping button at bottom left and scanning an item barcode
Enter an item # using the keypad on the screen and tap the Enter button
Tap the Browse Catalog button, and tap on an item in your personalized catalog list
The app emphasizes quick ordering!
Scan an item: It's instantly added to the order
Scan an item again: Its quantity goes up by increments by 1
Tap on an item in the catalog: It's instantly added to the order
Minimum order quantities are automatically applied
To delete an item you added inadvertently, just tap "Delete Item"
Ordering Overview: Review / Edit / Send Order
Tap "Review Order " from the Item Scan/Add Screen to see the current order
Total $'s and quantities display at the top
Scrolling list of items at the bottom
To edit an item – Tap on its row (goes back to Item Scan/Add screen and allows you to edit quantity)
To delete an item – Swipe from right to left, then tap the "Delete" button
To submit an order – Tap "Send Order"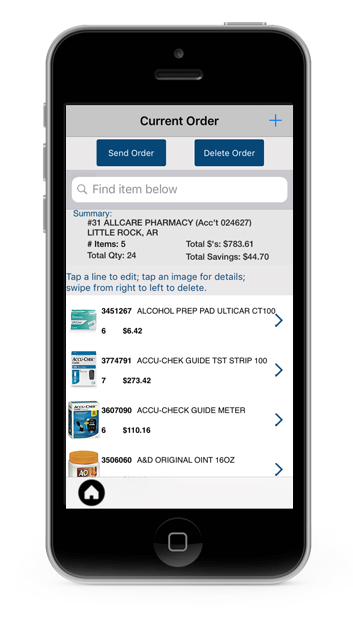 Ordering Overview: Other Helpful Features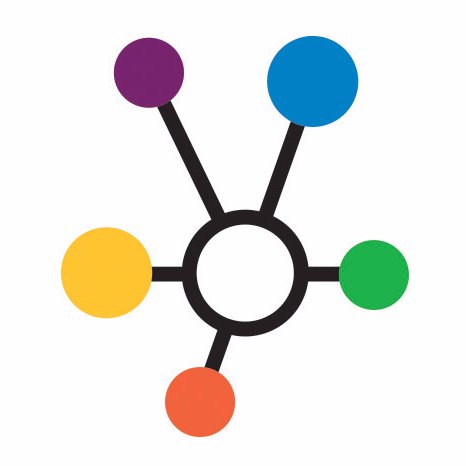 Browse Catalog
Tap "Browse Catalog" from Item Scan/Add screen
All products you've registered to sell at the show appear in scrolling list
Search by item # or (part of) description
Tap "Filter" button to instantly show by product category
Tap any item to add to current order
Order List
Tap "Order List" from main screen
Shows all your orders, most recent at top
Tap on any order to see its details. Open orders can be edited and submitted; Sent orders (shown as "Received" status) can be copied and emailed
Sales Totals for orders taken on your device – Tap "Sales Totals" from main screen
Installing the App: Using a Rented iPad Air w/ Wi-Fi from McKesson
To rent an iPad, please visit us at the McKesson Teamwork Service Desk, located at the front-right corner of the exhibit hall
Tap the ideaShare Ordering icon on the device home screen
Enter your name and Confirmation ID in the app
Please double-check you've entered the correct ID before proceeding – that ID determines the items you'll be able to see and order
Check out the app…
Ask us any questions…
Installing the App: Using Your Own Device
On your device, go to www.ai2.com/ideashare2019
Tap the "Download" button for either iOS (Apple) or Android, depending on the type of device you're using