Order Management Apps:  Looking Backwards to Move Forward
Order Management Apps for distributors can learn from the past.
Wholesale distributors are embracing mobile order management apps.  But there is a lot to learn by looking at the mobile and in-person selling successes in the retail industry.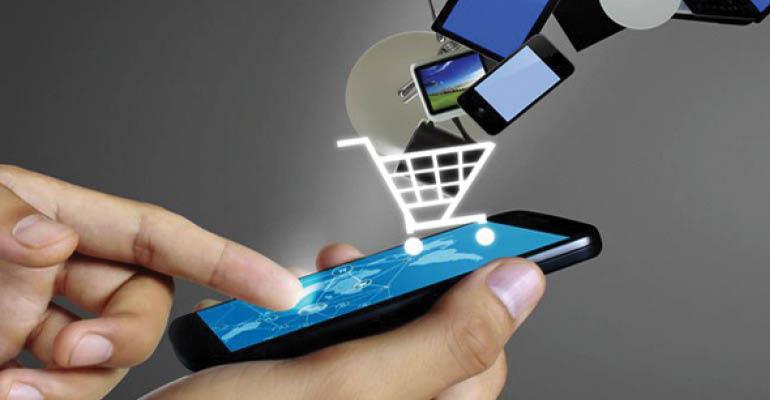 Customers like to "experience a purchase" using Mobile Order Management Apps
Attracting a new buyer is not easy.   To achieve this, retailers use color, music, displays and clever layouts to position their products in the best light.  Also, buyers appreciate the opportunity to experience products before they buy.  Furthermore, the best retailers makes this simple and easy.
‍Knowing that buyers want to "experience a purchase," distributors implementing the best order management apps emulate this in the digital environment.  Also, they are using customized color schemes, unusual fonts and image-rich product displays.   Moreover, the best mobile sales apps use intuitive and simple user interfaces.
Personalized experience
Successful retailers like Apple and Channel understand that knowing the customer is crucial.  All customers want to feel important and unique.  Good mobile sales apps customizes the user experience after every use.  Every event from opening the app to order checkout should be tailored to the user.
Utilizing modern order management apps allows distributors to display custom catalogs.  Also, these are tailored to the products and pricing of the customer's order history.  Furthermore, it offers the customer a chat option to chat directly to a customer service rep.  Also, it suggests new and related products at the order line or on checkout.

Retailers have adapted to digital trends
The best retailers have learned to play by new rules.  Because the best retailers use technology to enhance the consumer buying process.
Many retailers allow consumers to check-on products before they enter a store.  Also, they provide mobile apps designed to help consumers navigate large store layouts.  In addition, some offer augmented reality to help customers' envision the benefits of a product.
The ability to disrupt the status quo is what sets one distributor apart from another.  Wholesale distributors embracing these trends and who are first-movers will be the distributor winners of tomorrow.
Ai2's order management apps are built for the future with lessons learned from the past.   Do not patch old solutions.  But reinvent your business with technology geared for the future.  Distributors needing to automate today have an opportunity to leap-frog their competitors and thrill their customers.