Sales Order Entry App for Windows
POET® Sales Order Enablement for Windows, Tablets and Notebooks
Sales Order Entry App for Windows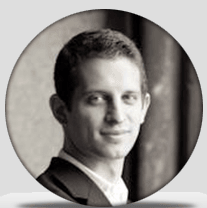 Michael Berro
VP of Corporate Development
Harold Levinson Associates, Inc.
"Our sales reps can't live without ProSel! They are now writing bigger and better orders in one-half the time. They are calling on many more customers each day and growing their commissions. Everything they need is right in the app – barcode scanning and printing, order guides, program compliance, missing best sellers, pre-books, product images, return's automation, real time data, artificial intelligence sales enablement and even all of their sales materials and collaterals. Over 500 of our customer-retailers also use ProSel to place their own orders directly and they love it. ProSel is one of the primary reasons HLA has grown its revenues year-over-year to annual sales now approaching $2 Billion. I would recommend ProSel and Ai2 to every wholesale distributor."
Sandy Harris
MIS Manager, City Wholesale Grocery
"We pride ourselves on the customer service we deliver. ProSel running empowers our salespeople to serve our customers even better. Our salespeople love the application. It is making them more productive while eliminating the need for them to lug laptops and stacks of paper with them everywhere they go. From an IT perspective, our sales reps require virtually no tech support. ProSel just works."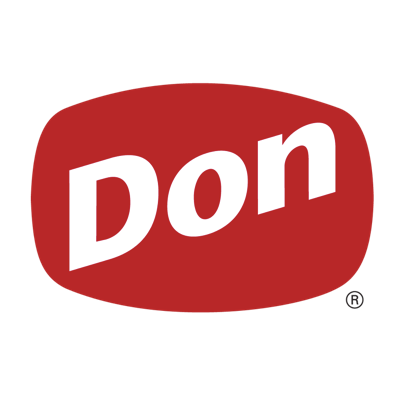 Rod Collins
Dir. IT Sales support at Edward Don & Company
POET is that little puppy that shows up to work every day, 24/7. The database is great, it's improved our business and I'd recommend it to anyone.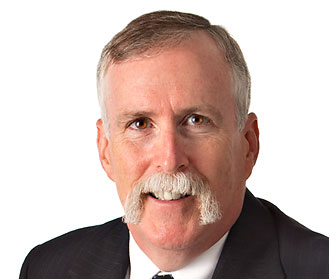 Jack Jurkowski
Chief Information Officer, EBP Supply Solutions
The benefits of rolling out were apparent immediately: more information available to our salespeople, more accurate pricing and the ability to build sales orders and quotes quickly.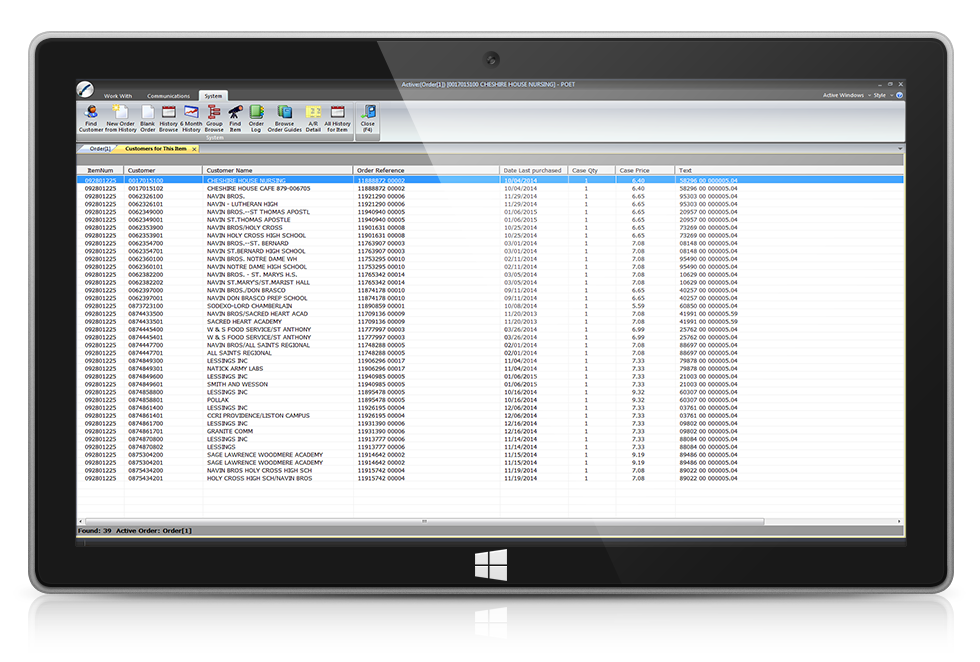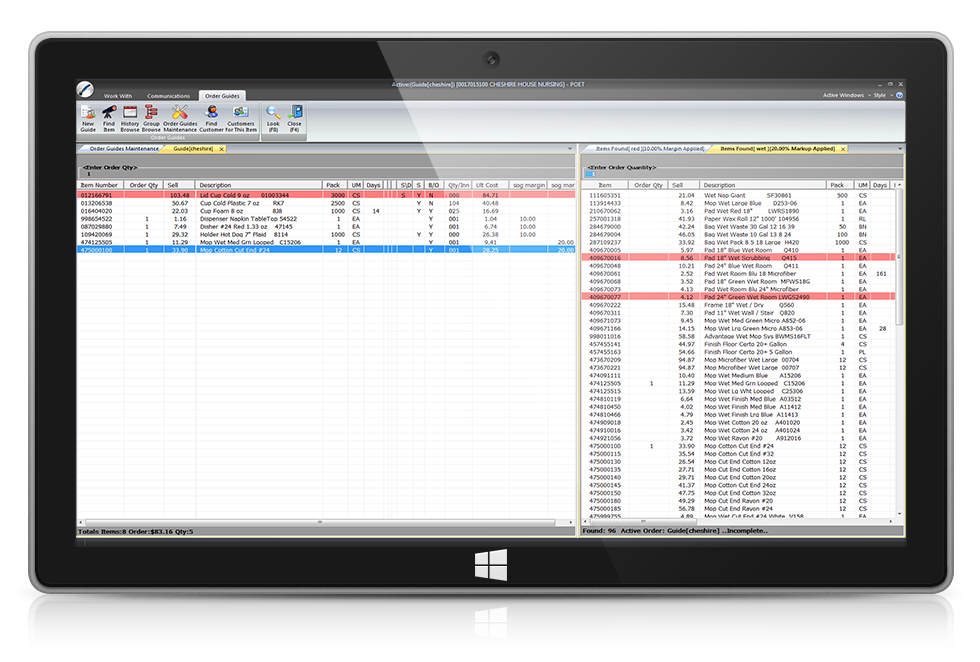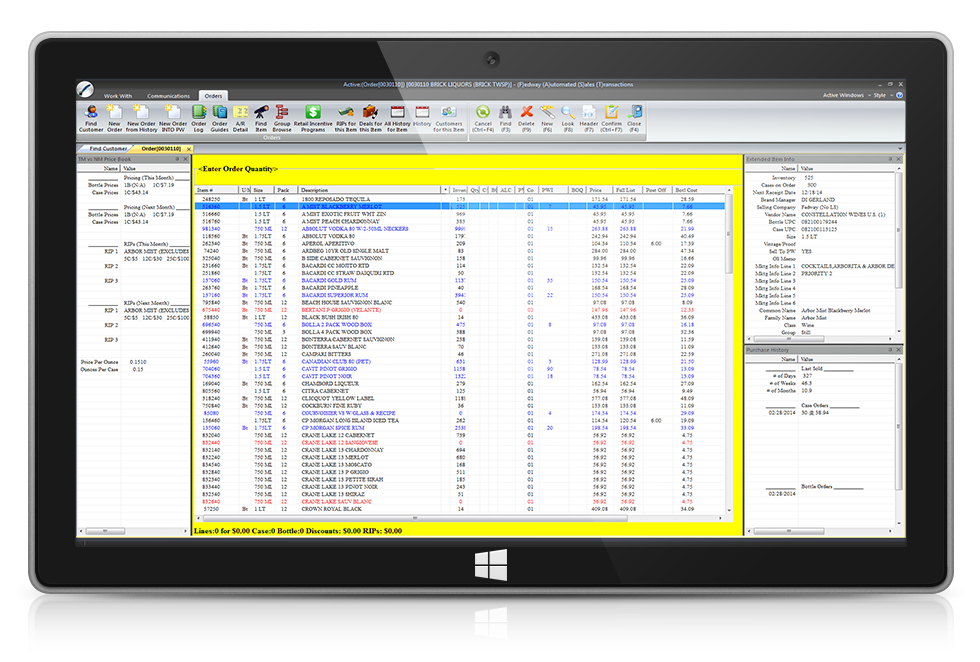 Over 30 Years of Development
All Windows Devices Supported
POET allows for real time pricing; current and accurate last margin price; contract pricing; markup pricing; chain or contract pricing; zone pricing. Shows last price paid and price minus deal.
The POET sales order app has progressive filtering for speed. Search by item description, brand, make, category, product code or number. It auto corrects misspelled words so your reps and customers can work faster and smarter.
With the POET sales order app you can substitute, associated and related items. Your team can use hot keys for complete customization and a fast workflow. The interface allows for local and global order guides that are easy to find and even easier to use. The automated returns process detailed with reason codes cuts time and boosts efficiency. Your customers and reps will have the ability to work, toggle and tab between multiple open order guides for a smooth and cohesive sales conversation.
POET order enablement helps reps guide conversations by helping customers with menu planning and costing; shows the customer inventory; establishes a customer's desired inventory or par-level. When the conversation is complete a PDF and paper quote and receipt is available at the click of a button.
The POET sales order app allows you to shows and hides commissions earned on the order.
Commission & Daily Totals
This order taking app is not "one-size-fits-all" and is fully configurable. You can decide what functions you want and how you want your data to appear and display throughout the app. You can custom brand the app's home screen with your company identity. Internationalization and local languages are supported.