[smartslider3 slider="188″]
Sales Rep Order Entry
Why do retailers choose one distributor over another as a partner? Price? Convenience? Locality? Product selection? It's usually a combination of several factors, but at the forefront is the relationship with the organization via the assigned sales rep. Retailers depend on their relationship with their distributor sales rep to help them grow their business and keep their locations properly stocked with the right products, at the right time of year that will help propel growth. With the proliferation of SKUs, this is not as easy as it once was. Distributors need the help of sales order management software to be the best partner they can be to their retailers.
Benefits of a Sales Order App
Sales reps need the best order management appto make sure they can create productive long-term relationships with their retailers.  A great sales order appwill help the rep create a better relationship by:
Speeding up the order and return process so that more time can be spent understanding the customer's business
Giving the sales rep access to information that is important to retailers including A/R, order history, sales summaries and more
Showing leading sales indicators to help the rep see where the account stands and what products are not being sold at each location at a glance
Hybrid CRM Information to track customer interactions
Ability to show current promotional material within the application
Being always on and ready to help even with the connection to the internet isn't present
Giving access to the entire company catalog with detailed product information to help the sales rep have a knowledgeable conversation about each item
Allowing the rep to manage margins and profit on large/complex orders
Focus on Customers, Not Product
Many sales reps in wholesale distribution are writing orders using paper, online forms, emails and other order entry systemslike fillable PDFs and Excel Spreadsheets. Reliance on these manual, non-automated sales rep order entry processes are becoming increasingly problematic in today's digital, on-demand environment.
With an out of date order entry system, it's easy for sales reps to become focused on the order and the order only. If there isn't an efficient sales order app, there won't be time to learn about the people who run the stores or the customers that frequent that location. In addition, there will not be time to properly present and sell the company priority deals and specials that help retailers sell the newest products at the best margin. By enabling and automating your order entry system, sales reps will easily increase capacity, overall sales and the quality of customer interaction.
The Ai2 Platform is Unique
Ai2 has been at the forefront of the sales rep order entry technology boom in the distribution and manufacturing industry. The organization has been supporting distributors and manufacturers for over 30 years.  We help distributors move off of traditional and legacy sales rep order entry systemsthat invariably run the risk of human-error. The soft costs of manual order entry methods are enormous when sales reps are in the field or at a trade show, handwriting orders on a form. It's hard to calculate the opportunity costs, but distributors and manufactures that don't update their sales rep order entry systemswill find that they have sat on their hands to long and will no longer be viable.  These shortcomings prevent sales reps from providing superior customer service, which is a key differentiator for B2B companies.
Ai2 is ready to help modernize manufacturers and distributors with-in a month.  The suite of Ai2 sales rep order entry systemsfor this new era of wholesale sales is easy to interface into any back-office system.
Ai2 Sales Rep Order Entry Products
[smartslider3 slider="229″]
The adoption of a modern order management softwareelevates the distributors brand and overall customer experience/satisfaction. Sales reps can take orders faster and more efficiently, while also reducing order processing costs. For manufacturers and distributors looking to maximize business on the road or at a trade show Ai2's platform will completely revolutionize the way they sell to customers.
Ai2 Automation
Ai2 has been delivering custom sales-enablement software platforms that connect directly into backend enterprise resource platforms for a long time. We have plugged our systems seamlessly into Oracle, SAP, InFor, Microsoft Dynamics, NCR, Award, Retalix, IFS, NetSuite, Aspen, Epicor, High Jump, Sage, Ross, NECS, CDR, NDS, SysPro Quick Books, Turning Point — just to name  a few.
[smartslider3 slider="18″]
Get Started Today!
Want to see our apps in action? Demo our order entry apps today or contact us to learn more!
Sales Rep Order Entry Supporting Articles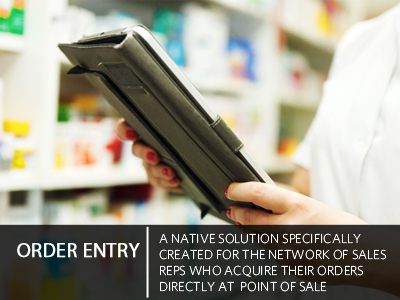 An Invoice App is the old way of doing business
What Do Top Distributors Use For Order Entry?
Two Big Reasons to Modernize Your Distributor Order Processing Software FIRST
How and Why To Select Order Management Software
Read More